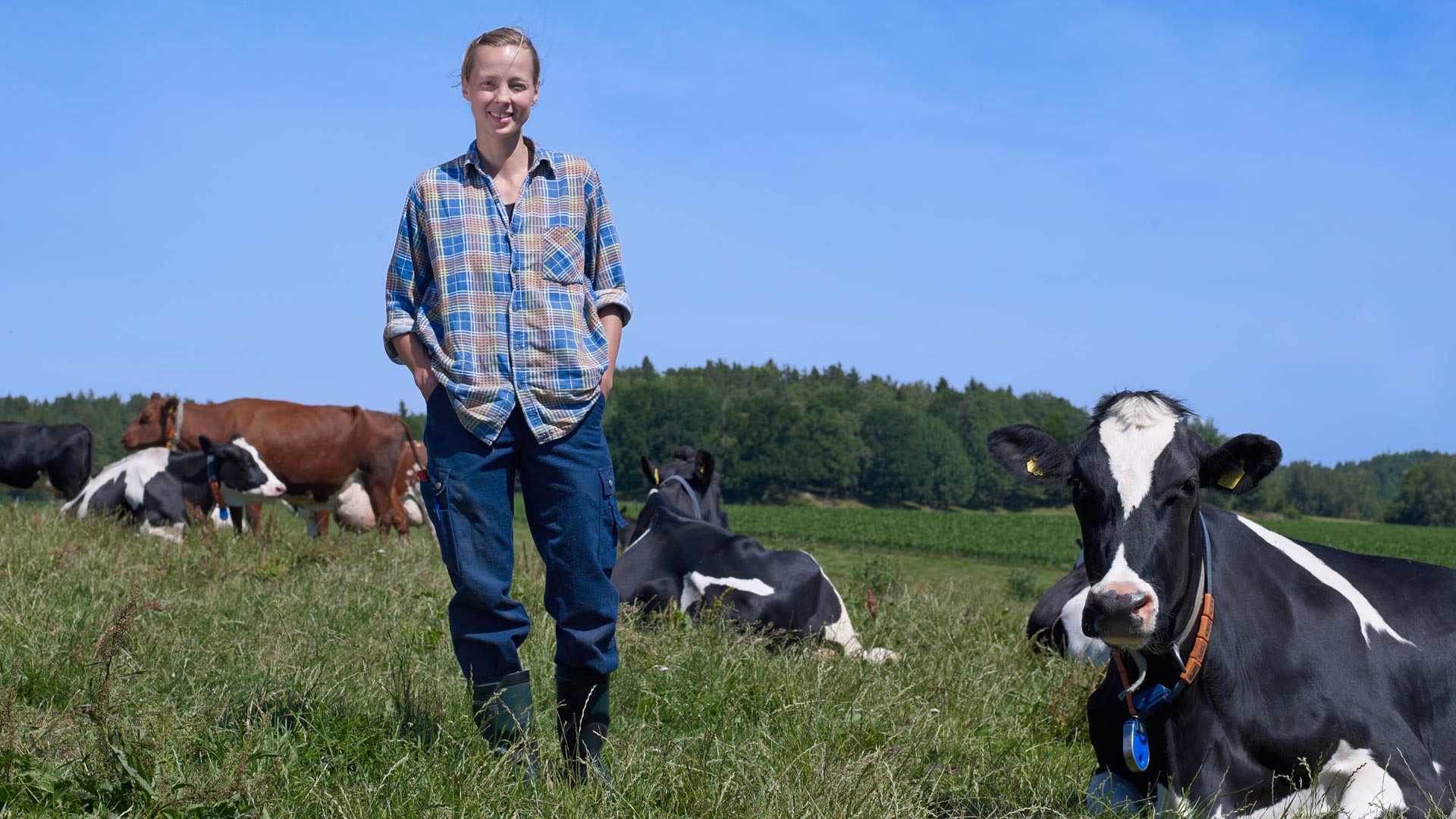 DeLaval — a global brand, recognised everywhere
DeLaval is a global brand. Dairy farmers in virtually every country in the world use DeLaval products. As one of the three main arms of Alpha Laval, DeLaval has been the world leader in automated dairy farming solutions since 1883. With countless innovations they literally changed the way cows are milked.
Since 2008 we have been charged with managing the DeLaval brand. This has meant brand explorations far beyond what one might commonly expect and has included everything from credit cards and detergents, to local farm days and global exhibitions, to state-of-the art machinery and service contract – all synced between print and the digital platforms. During this time we have worked with engineers, scientists, farmers, food and animal experts, and members of the DeLaval board. Promoting a brand over such a broad spectrum of products, services, markets and languages has been a challenging but rewarding task.